Welcome to PrimoGrafiX.com.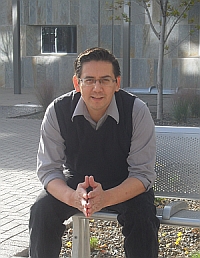 First of all, I'd like to introduce myself. I'm Steve and I am passionate about website development and the possibilities the web offers. I've been designing and programming websites for the past 10 years. I started PrimoGrafix because I wanted to help small-business owners, and people with personal websites, get on the "net". We're living in an exciting time where technology developments make the Web so accessible to everyone.

PrimoGrafix is practically Steve-ografix. Basically, I invest myself into the relationships that are formed when developing a site for a client. I throttle the amount of projects I take on and don't over commit so that I can provide the focus necessary to provide outstanding work that exceeds the client's expectations. I am honest and upfront on my capabilities and timelines. For that reason, I guarantee 100% satisfaction or your money back. Primografix is all about providing my clients a presence on the Web that is an accurate representation of their business. It's about helping you!
Now that you've met me, here's some of the services I offer:
Website Design

Logo Design

PSD or HTML to WordPress Conversions

Adding a blog to an existing Website

Website Refresh

CSS/HTML Fixes

WordPress Coaching/Consulting
If you're just getting started with your website, before you purchase your domain and hosting, I'd highly encourage to read this article and a great price I can offer you here.